18th July 2009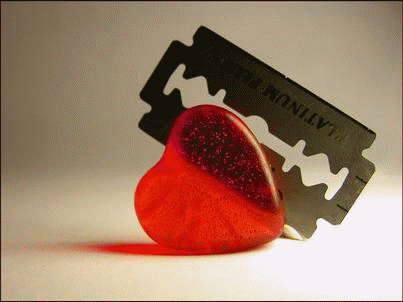 I am so lucky that Weng Yew actually send me all the way from my house to JW Marriott Hotel in Bukit Bintang for my Qatar Open Day..I would probably die if i were to take public transportation..cause the thing starts at 9 am..He doesnt really know the way there so i am the 'GPS' haha and i guided him to a few wrong turns and we ended taking the extra long way to reach there..
But its okay. Well at least we made it there early..My hand is ice cold..i'm so freaking nervous..so i took a deep breathe and in i go..The moment i walked in the room i wish i could just turn my back and run away..FUCK ME..the girls there are like '
Real Life Barbie dolls
'..so freakingly pretty and all of them dressed up like
Audrey Hepburn
..Elegant , prim and PROPER ! Everyone look so well prepared..They came in groups ..A lot of them are Thai 's who came down all the way from Bangkok to attend this Open Day..and most of them are really pretty
So i sat at the back row alone..texting Nicole..since she sent me an sms to wish me luck..Then the girl who was sitting two rows in front me turned and asked me whether i would sit with her..It was really nice and she's nice too..Her name is Cher Chyi..So as we were talking ..i happens to know that she's from Kelantan..haha i really enjoyed her company..At least i don't feel alone there when there's a friend =)
The clock ticks away..and more and more girls came in..My god..finally i see some DISASTER..there's one Malay girl who dressed up like she just walked out from the bar last night..then there's this fat bitch who thinks she 's so pretty..and she came with her MUM ! GOD..some people just dont grow up , dont they? A few look like they pick their outfit in the dark..Arghh they dont get whats the meaning of FORMALITY? Some are really cocky..and a few are totally freaky..I mean i know we need to smile all the time to give good impression..but there's this girl who smiles like a robot..and she smiles at everything and everyone..Its getting a little too much..Cause it makes her look FAKE ..i'm gona hurt my fucking jaw if i did the same thing
So there's 2 ladies from Qatar Recruitment team..a really super nice and whacky English and a quite serious no bullshit Bulgarian..They briefed us about life in Doha, benefits of being a Cabin Crew and ETC..Some girls laughed at things which are not really that funny..ITS FAKE FAKE FAKE....Then when briefing is over its time for us to submit our Resume and they will shortlist the candidates..
So we were split into two..my side was the English lady..So one by one the girls went and ..The lady was real nice..She talked and made small conversations with everyone..So it takes some time for everyone to finish..While on the other side The Bulgarian Lady was way too fast..She 's like asked one question and then NEXT... off it goes..
AND BLOODY HELL ..since its done on that side..I WAS NEXT to hand my resume in her counter..and the only thing she asked was' So what are you doing now ? ' i just replied and she asked' So you wana be a cabin crew' and i was lost for awhile..she's scary..i was suppose to say ' YES because i want to turn my passion for customer service into a profession' BUT instead i said' yea it's my dream' Then she just said
OK THATS IT ! NEXT
They said they will call by 4pm if we were shortlisted..and when im done..it was only 11.30 am..So i walked around Bukit Bintang..and i saw this Pink bag in Vincci and its on 50% !!!! Rotten luck i dont have enough cash so i ask the sales assistant to keep it for me while i head to the ATM..and MUTHA of all fuckers..im not sure whether its my card or the stupid machine..I cant manage to get cash....
So feeeling fucked up i head and waits for the stupid bus to go home..and there is no bus ! and just imagine standing like a moron under the sun..I went home with A Cab..
Point of my story is
NO THEY DID NOT CALL...I DID NOT GET THE STUPID JOB
! But in the end of the day the one good thing is the new friend i've made